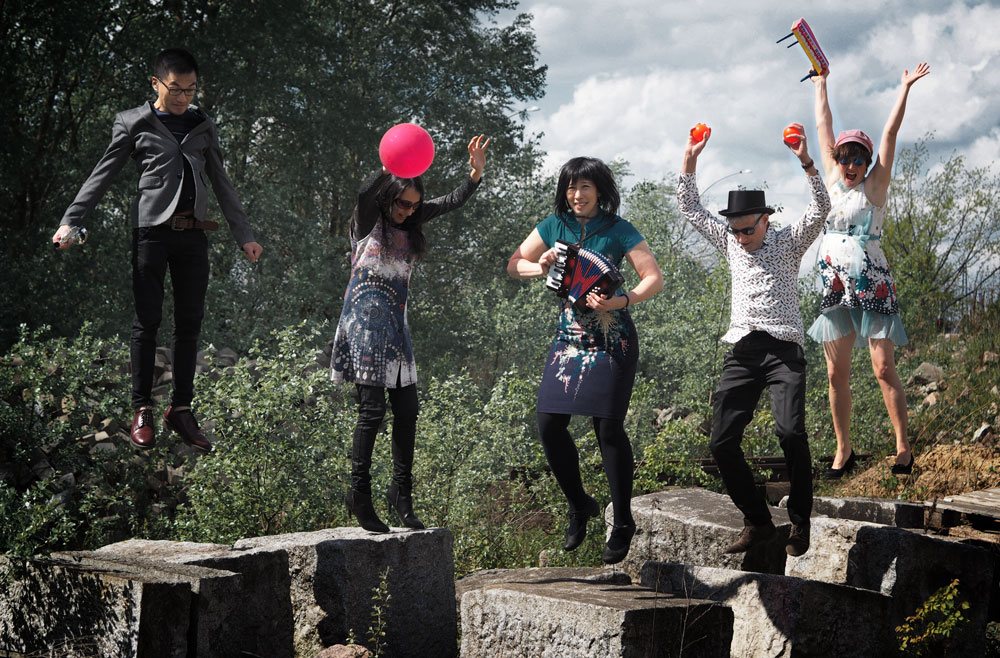 It was love at first hearing when pianist Jennifer Hymer heard about a new piece written for toy piano: Kalimba from  Karlheinz Essl. Since then she's been hooked on this small instrument that was originally meant for  children but gained a more serious recognitions after it's appearance in John Cage's Suite for Toy Piano written in 1948.
The festival was founded in 2014 in Hamburg to feature a team of (toy)pianists who would also perform unconventional  piano repertoire as well as on any array of gadgets and unusual instruments such as typewriters, melodicas, kalimbas, balloons & toy instruments. 
The Weekend has become a favorite yearly event in Hamburg  with its array of  toy pianos, unique musical guests,  virtuosic performance feats  and a diverse mixture of musical styles-  from pop, classics, remakes of classical music &  theatrical performances to the most recent compositions in contemporary music and current trends in music technology. 
With an imaginative use of toy and 'real' instruments in combination with our  carefully thought-out programs, we offer a weekend that is equally entertaining as it is thought-provoking!
E-Mail:
kontakt@nonpiano-toypiano.de
Team
Jennifer Hymer: artistic director
Xin Long: marketing management & creative direction (xinlong.de)
Stefan Köhler: Social Media